RARE SUMMER BULBS
Please place a separate order for Rare Summer Bulbs and do not mix them with plants in other categories. These bulbs must ship 1-2 months before the rest of our offerings.
We are excited to offer perhaps the coolest and craziest selection of summer bulbs ever offered in Canada sourced from suppliers on three continents and brought here for your gardening pleasure.
These
rare and unusual bulbs tend to bloom from late spring through fall. Some are best as really cool houseplants. They will be available for pick-up or shipping from March to early April. These bulbs are provided in one of two formats: 1. bare root bulbs and rhizomes are denoted in the plant details by number per pack or 2. potted bulbs are denoted by pot sizes of 9cm, 11cm, 15cm, or 1g and will be well-rooted, large bulbs or rhizomes. The minimum order size is $40.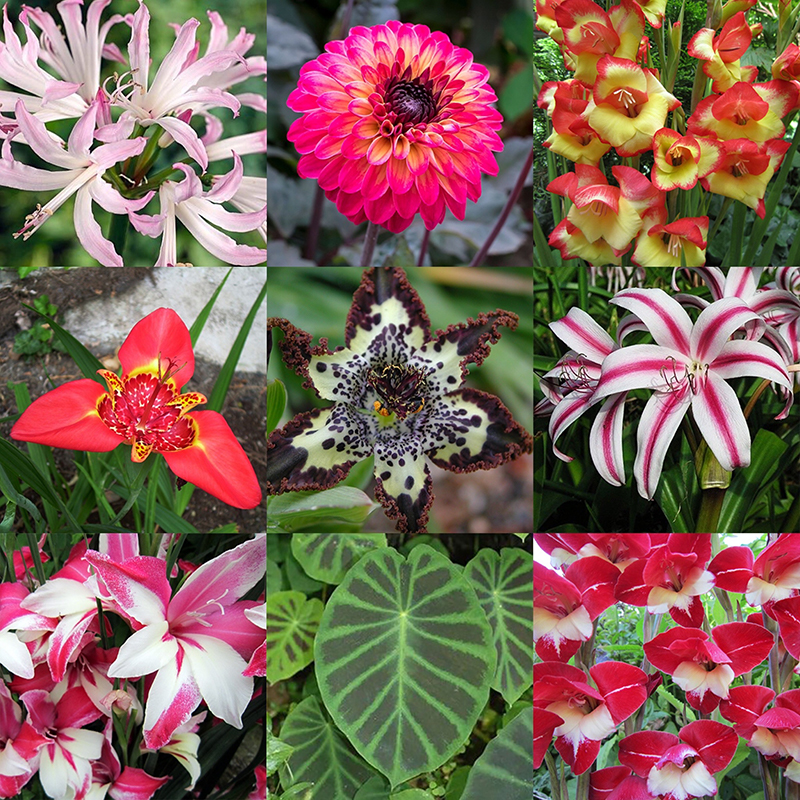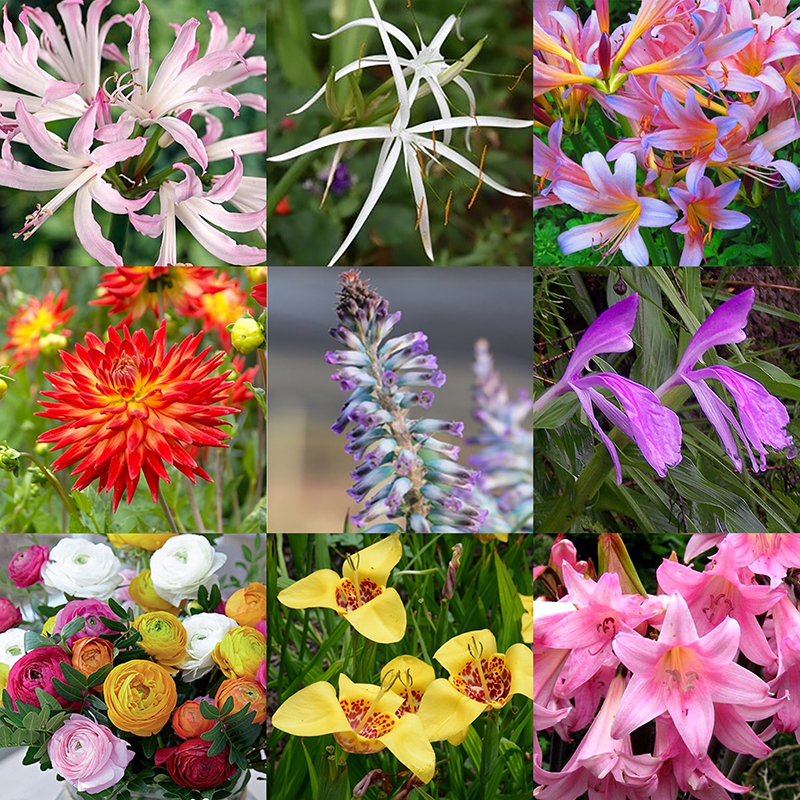 Local Customers: The bulbs in this section will be offered potted up at the nursery later in the season if supplies last. However, we recommend ordering here if you really "need" certain bulbs. Choose "pick up" when you check out. We will send you an email when your order is complete and it's time to come in. Should our full mail order list be launched at the time that you order, please only order from the Rare Summer Bulbs section. If you are interested in other plants in other sections, please email us and we will put you on the wish list and contact you when they are ready. We do not take orders through our mail order system for pick-up other than for the Rare Summer Bulbs.
Mail Order Customers: The bulbs and rhizomes in this section are perfect for early season shipping and planting. Getting them to you early will save on shipping costs and decrease or eliminate the possibility of damage during shipping. For instance, imagine shipping lily or Arisaema as bulbs versus shipping them once they are already potted up and two feet tall! We will ship your order in March to early April as soon as weather conditions are warm enough to safely ship from us to you. We must ship them as soon as possible otherwise they will start to grow in our mild climate. Should it still be too cold to plant outdoors in your region, you can plant in pots and keep on a cool windowsill, or in a frost free garage, shed, or greenhouse or simply store the bulbs in the crisper of your fridge until you're ready to plant. Some of these bulbs may be available later in the season with our main selection if supplies last, however, it is our preference to get them to you early while still dormant.
Please do not place orders mixing rare summer bulbs with plants from other sections as the rare summer bulbs must ship in March and early April long before most of the rest of our production is ready. Have fun!