GRAFTED VEGGIE PRE-ORDER




For pick-up or shipping in May 2022



Update May 9: Ordering is now closed. You will receive an email when your order is ready for pick-up. Shipping will begin soon. Extra plants are now available for in-person shopping in the nursery.

PLEASE DO NOT MIX PRE-ORDERS:
The plants in each pre-order are only available for shipping or pick-up during a specific period each year. Orders for each p
re-order must be placed separately from other pre-orders and our Main Catalogue. Please do not place mixed orders*.
Welcome to our Grafted Veggie Pre-Order offering hand-grafted edible plants that will produce at least 2-3 times more fruit and offer more disease resistance and cold tolerance than own-root veggies.
Available for:
Shipping and Pick-Up - Select your preference at check out.

Estimated Date: Early to Mid May
Plant Details: Plants are provided in 1 gallon pots.
Fertilizer Details: Don't forget your fertilizers. You will not get good yields without a good fertilizer regimen since annual veggies have high nutrient needs. Unfortunately, we cannot ship fertilizers. Please do not order if you are a mail order customer. However, if you require shipping within Greater Vancouver, we will likely send you your plants via courier rather than Canada Post so you can order fertilizers with these local orders.


$1 from each pre-ordered grafted plant will be donated to Food Banks BC
to help improve food security in our communities.
Thank you for your pre-order!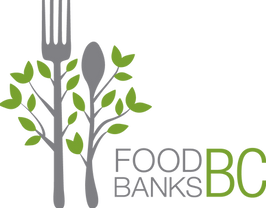 *Mixed orders will be charged an administrative fee of $5 per pre-order/main catalogue order to cover our costs of separating and organizing your orders. As a rule, all pre-orders ship separately due to timing and different packing requirements. In some cases we may be able to combine some pre-orders to ship together if you send us a detailed email listing all of your orders. While we will do our best, we cannot guarantee that any pre-orders will ship together.

Orders that are not picked up will not receive refunds or credits. This is because the grafted veggies are a short season crop that cannot be resold at a later date to other customers.