CYPRIPEDIUM HARDY LADY'S SLIPPER ORCHIDS
All of our Cypripedium are top quality, blooming-size plants often with multiple eyes sourced from the best growers in Europe and provided to you bare root. October is the best time to buy and plant Cypripedium directly into the ground and the only time we will ship them. The largest rhizomes are selected to fill fall mail orders and pick-up orders. The remaining unsold rhizomes are potted up for spring sales on site at Phoenix.
Local Customers: Choose "pick up" when you check out. We will send you an email when it's time to come in. Please place separate orders for bulbs and Cypripedium as this makes administering your orders easier. Please don't place orders for plants. They should all be ready now. You can always call or email first to enquire before you come in.

Mail Order Customers: Please do not place orders mixing plants, bulbs or Cypripedium, unless you're placing an order for mixed plants and bulbs after Sept 15 or mixed plants, bulbs, and/or Cypripedium after October 1st. Otherwise, each of these categories will ship separately to arrive to you as fresh as possible for immediate planting and best establishment before winter. In summer and fall, plants are already grown and can't be held for more than a short period. They must ship when orders are placed. Bulbs ship in mid to late September. Cypripedium ship in mid October. If you place an order mixing these categories, we will need to arrange multiple shipments and recalculate your shipping costs.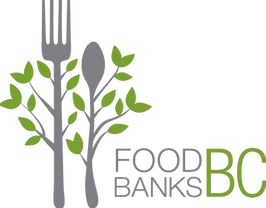 Our Frosch Cypripedium, denoted by this brand name after the name of each orchid hybrid, are grown by our friend Michael Weinert in Germany. He uses organic methods and grows his plants outside year-round at a natural growing speed. The plants are robust and healthy but also tough and strong having experienced frost and varying weather conditions. While all of our Cypripedium will give great performance to Canadian gardeners and all can be planted in the fall in your garden, we particularly recommend Frosch Cypripedium for gardeners in colder regions of Canada as we expect these plants to establish more quickly and strongly when planted in your cool October soils.